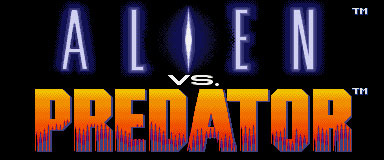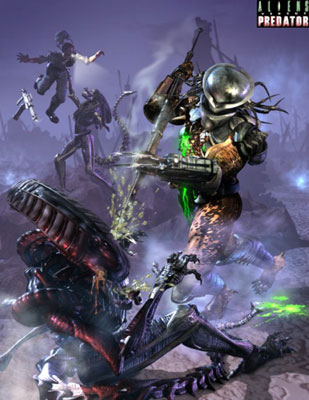 Welcome to The Alien Vs. Predator Lair, the only (as far as I know) website on the internet dedicated to this kick-ass game. At least the FIRST. Aliens vs. Predator continues the great tradition of Capcom for excellent side-scroller games. It builds on the legacy of Final Fight, one of the first classic fighting games that attempted to bring a realistic touch to graphics and fighting games. Many other fighting games have followed this tradition (Streets of Rage, Captain Commando, Ninja Turtles, etc.) but somehow this game continues to have a great replay value for me. Maybe it is the fact that you can play as the Predators, that invincible race of interstellar fighters. Whatever it is, the great graphics, suspenseful soundtrack, and non-stop gameplay make Alien Vs. Predator Arcade a classic fighting game for all time. It is my hope that this humble website will provide all the information, tools, and files needed for the full enjoyment of this great game.
Visit my other tribute pages!
The Ghosts 'n' Goblins Series Online
This site best viewed at 800x600 resolution. AVP is the respective trademark of Capcom. All the graphics on the webpage are the creation of Firebrand (webmaster) and may be used only with permission from the author. Files on the Multimedia Page were collected from various free and publicly available websites and free donations by individuals. None of the content has been taken from fee-based websites. The AVP marquees, cabinet, and flyer pictures are computer image reproductions of actual marketing and decorative images, owned by Capcom.
Email: gngseries@retrogames.com
Copyright 2002, All Rights Reserved.